Two Rounds of Rainfall with Warm Temperatures, Followed by Return of Cold & Snowy Weather
January 7th, 2013 at 12:35 pm by
Chad Evans
under
Chad's WLFI Weather Blog
Round of rainfall Thursday-Friday & Saturday may bring 1-2″ total to the viewing area.  A rumble of thunder or two is possible Saturday with severe threat as far north as Kentucky.  The rivers will come up with the melting snow & the rainfall, but it does not look like any substantial flooding.
It looks unseasonably warm with 46 Thursday, 52 Friday & 56 Saturday.  However, Sunday & Monday will drop back into the 20s & 30s with return of cold & more snowy conditions.  NAO/AO will flip-flop from brief highly-positive phases to negative phase.
Snow loves, no need to get down.  It still looks like we need to watch for the potential of accumulating snowfall near January 15 & 18-19.  Third map shows projection for near January 15 with that surface low working north from the northern Gulf, then riding up front.
---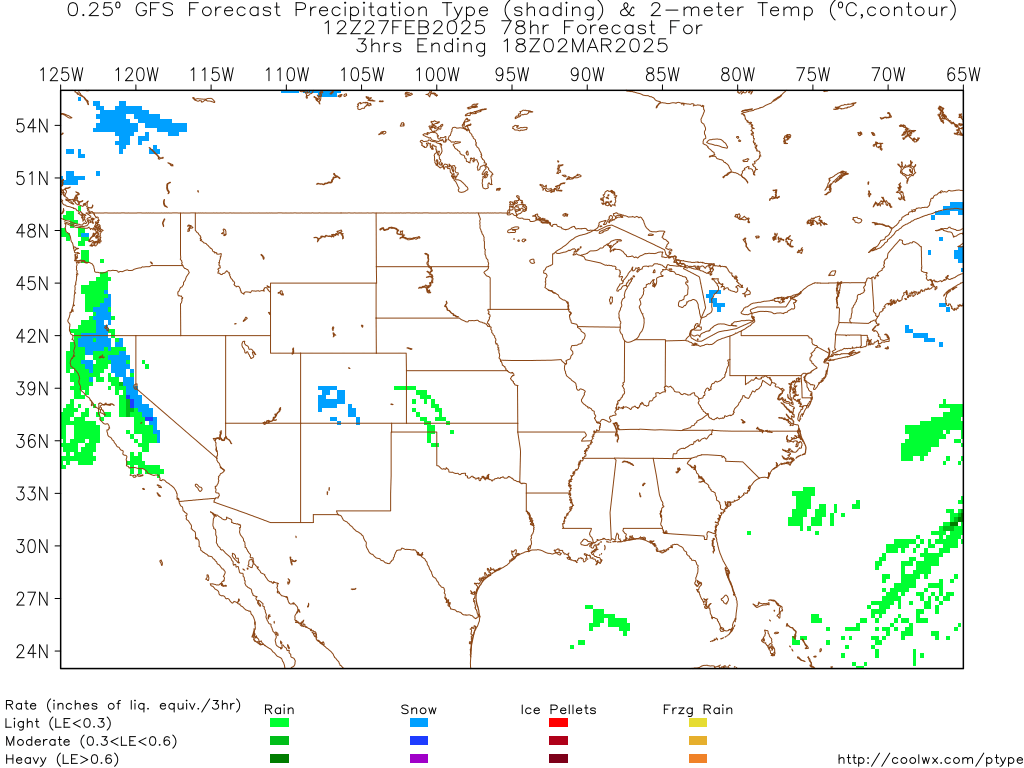 12Z gfs Contiguous United States Forecast Precip Type: Animation
---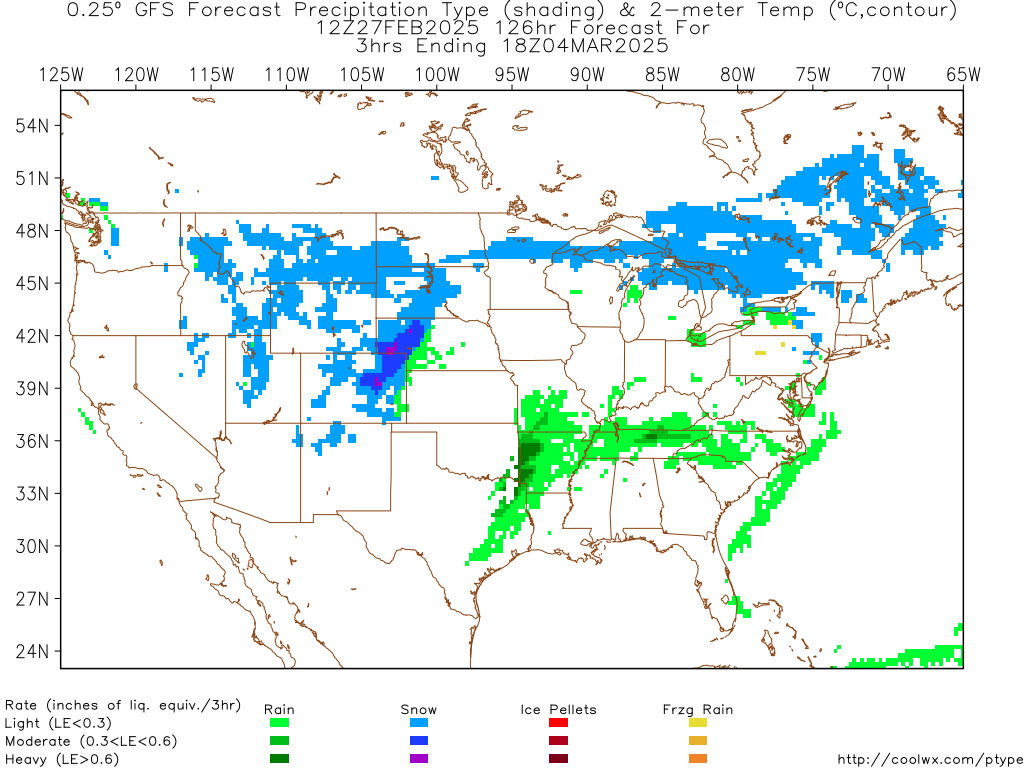 ---