Winter Weather Event Still On-Track For Day After Christmas (& Near New Years)
December 22nd, 2012 at 12:26 pm by
Chad Evans
under
Chad's WLFI Weather Blog
Today, trend has been for a more northwesterly track compared to model solutions last night.  I definitely agree with this with ridge anchored off shore in the Atlantic.  Analog still suggest further northwestward shift.
As always, can never take models at face value to make a forecast & a model projection is not a forecast, but guidance to make the call.  Models are like doing calculus problems, one small glitch & the model projection snowballs into a different solution.  Ensembles help with this, that is running the model several times for output, but is not 100%.  There is quality control, but if one temperature sensor on the ground reads too high or dew point observation too high or low, then the model output can be thrown.
Better upper air sampling & a nice round-up of surface observations will continue to help determine a general storm track.  Upper air sampling is less when the system is still offshore & you do not have the surface observations to funnel into model supercomputers to spit out projections.  Once the actual storm makes it on-land, your sampling gets so much better.
However, temperature profile 0-20,000′ up looks like nearly all, if not all, snow.  Will keep mix wording in forecast with changeover to snow & modify if needed.
Still looks like "Inside Runner" track.  GFS has a 6-9″ snowfall across our area, BUT that is a long way out.  Will wait & see, but confidence is still high on winter weather event the day after Christmas.
Still looks like a potential winter weather event on the day after Christmas.
12z GFS model:
---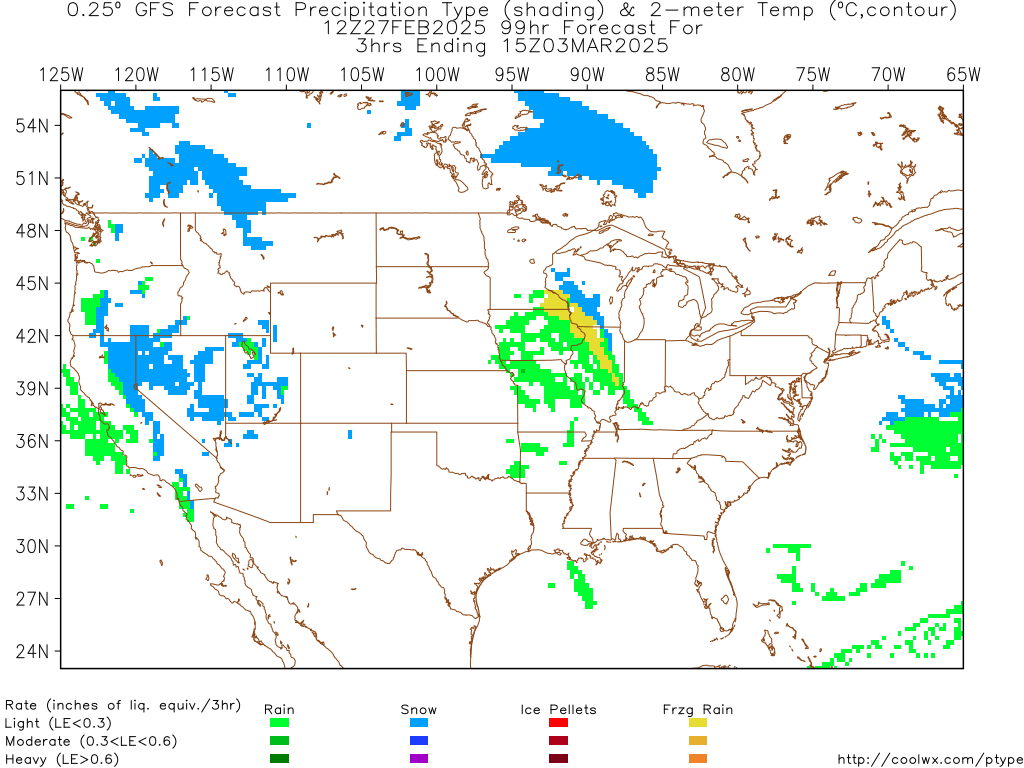 ---